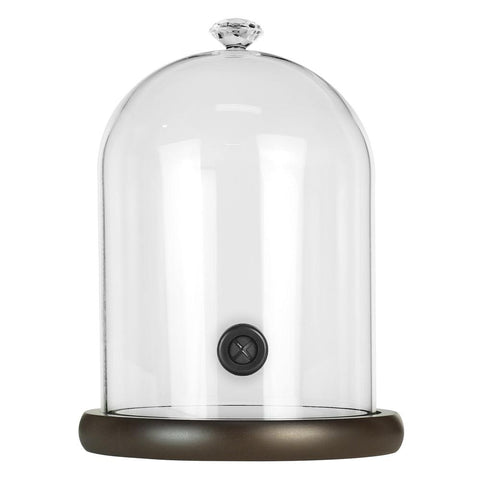 TMKEFFC
Smoking Cloche
$55.99
$59.99
you save $4.00
High Quality Smoking Cloche for Smoking Gun: Material: Horosilicate glass + Silicone Valve + Wooden Base. Cloche Size: Diameter: 5.9" (Exterior), 5.64" (Interior); Height: 8.5" (Handle included), 7.9" (Handle excluded). Base Size: Outer Diameter: 6.9", Inner Diameter: 5.3"; Height: 0.8"

Perfect in Design: A clear glass dome with decorative knob so you can easily move it. Glass with silicone port enables it compatible with to different types of Smoking Guns and Infusers. Rustic walnut wood base add more beauty and possibilities, makes it able to hold cups, mugs, small dishes or directly place food on it and in the dome.

Food & Drinks Smoking Dome Cloche: A specially designed smoked hood perfectly keeps the smoke inside the glass and suitable for add a delicious smoky flavor to your food and drinks in just no time, grilled or sous vide meat, veggies, cheese, cocktails or salmon everything possible with this smoking bowl.